About Us
About the Company
Welcome to Send Your Love Florist & Gifts, Greensboro's "Go-To" Florist! since 1991! We provide elegant floral designs, plants and gift baskets for our U.S. and international customers. In 2010, we earned the ranking as a Nationwide Top 1000 florist and have maintained that status since. Same-day local and national delivery available.
Call us direct for custom floral designs beginning at $26.95
Custom fruit and gourmet baskets begin at $49.95
Remember to use our Discount Coupon Code, Save 8, which saves you $8 on your order of $35 or more! Just enter the code when ordering online, or mention it when you call or visit us.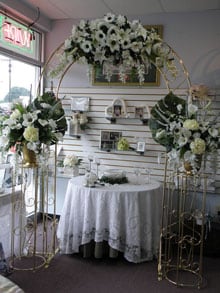 ---
Store Hours:*
*We have extended hours on the Saturday before Mother's Day and are open on Mother's Day. We also have extended Saturday hours when Valentine's Day falls on Saturday or Sunday, and are open on Sunday when Valentine's falls on a Sunday or a few days after.

Hours of Operation:
Monday through Friday 8:30 am to 5:15 pm
Saturdays from 8:30 am to 1:00 pm
Sundays we are closed

Same day delivery is 3 pm Monday through Fridays and 12:30 pm on Saturdays.

We're closed on the following holidays: New Year's Day, Memorial Day, July 4th, Labor Day, Thanksgiving Day and Christmas Day.
Our Staff
The Staff of Send Your Love Florist Welcomes You!
Send Your Love Florist & Gifts is owned by Greensboro residents, Andy and Bethany Jackson, both of whom are Certified Professional Floral Designers as designated by the North Carolina State Florists Association. Each member of our staff is committed to providing the freshest flowers, beautiful designs, on-time delivery and customer service of the highest quality. We have gold roses containing 24 carat gold, plants, plush animals, chocolates and balloons available for pick-up and local delivery. Count on us for floral gifts that will delight your loved ones, friends and business associates. Please allow us to be your florist of choice.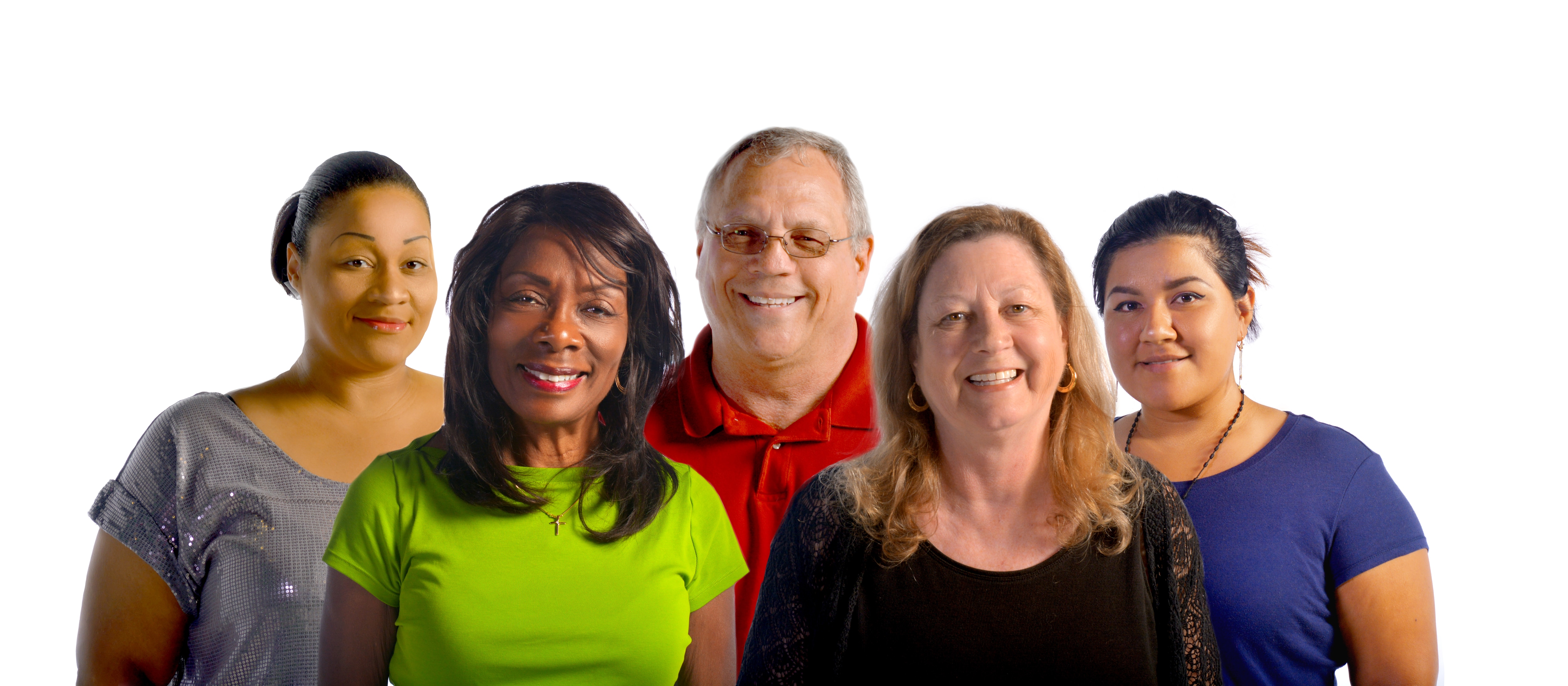 Local Delivery Locations
We provide daily local delivery throughout Greensboro, High Point, Jamestown, Colfax and Pleasant Garden. We also deliver to addresses in Browns Summit, McLeansville, Oak Ridge and Summerfield which are within 15 miles of our shop. Please call or visit us to see if addresses in those communities fall in that range. In addition, we deliver to funeral homes in Archdale and to the Kernersville Medical Center. For delivery to addresses beyond our area we use top-quality local florists in our network to complete your order.
We deliver to the following colleges: Bennett, Elon Law School, Greensboro, GTCC, Guilford, High Point, N.C. A&T State, UNCG and Virginia College. Delivery to college staff and students requires that we receive the recipient's cell number, land-line number or both to insure timely delivery.
We also provide same-day delivery to these hospitals, funeral homes, healthcare centers and retirement communities in the Greensboro/Guilford County area:
Hospitals & Funeral Homes
Moses Cone Hospital
Wesley Long Hospital
Women's Hospital
Kindred Hospital
Cone Health Behavioral Hospital
Moses Cone Outpatient Surgery Center
Moses Cone Short Stay Center
Beacon Place Hospice
Kernersville Medical Center
Allen & Associates Mortuary
Community Funeral Home
Forbis & Dick - Guilford Chapel
Forbis & Dick - North Elm Chapel
Forbis & Dick - Pleasant Garden Chapel
George Brothers Funeral Service
Hanes-Lineberry - Guilford Chapel
Hanes-Lineberry - North Elm Chapel
Hanes-Lineberry - Vanstory Chapel
Hinnant Funeral Service
Lambeth-Troxler Funeral Service
Perry J. Brown Funeral Home
Regional Memorial Cremations
Serenity Funeral Home
Triad Cremation Society
Woodard Funeral Home
Cumby Funeral Service - Archdale
Cumby Funeral Service - High Point
Davis at Floral Garden Funeral Service
Johnson & Sons Funeral Service - High Point
Phillips Funeral Service - High Point
Sechrest Funeral Service - Archdale
Sechrest Funeral Service - High Point
Healthcare Centers & Retirement Communities
Well-Spring Healthcare Services
Well-Spring Retirement Community
WhiteStone Care & Wellness Center
WhiteStone-Eastern Star Home & Residential Village
Friends Home - New Garden
Friends Home West
Hargett Funeral Service
Camden Place Health & Rehabilitation
Heritage Greens
River Landing at Sandy Ridge
Abbotswood at Irving Park
Adams Farm Living & Rehabilitation
Arboretum at Herritage Greens
Blumenthal Jewish Nursing & Rehab Center
Brighton Gardens of Greensboro
Brookdale Northwest Greensboro
Carolina Estates
Carriage House Senior Living Community
Clapps Nursing Home & Assisted Living
Fellowship Hall Rehabilitation
Golden Living Center - Carolina Street
Golden Living Center - Starmount
Greenhaven Health & Rehabilitation
Guilford Health Care Center
Heartland Living & Rehabilitation
Maple Grove Health & Rehabilitation
Morningview at Irving Park
Outlooke Pointe - Greensboro
Pennybyrn at Maryfield
Shannon Gray Rehab & Recovery Center
Spring Arbor Assisted Living
The Carillon Retirement Center
Verra Springs at Heritage Greens
Woodland Place Assisted Living
Delivery Policy
Same-Day Delivery Order Times
For same-day delivery Monday through Friday orders received by 3pm, and Saturday by 12:30pm, are guaranteed for the same day, assuming that requested product is on hand. Orders requested over the phone or in-person weekdays between 3 and 4pm are often delivered same-day depending on location and product on hand. Orders requested after 4pm might still be delivered same-day if time permits. We make every effort to accommodate delivery requests for specific times of day but can't always guarantee it. Please call us to see if we can work your delivery into a specific time frame.
Sunday Delivery
Sunday afternoon delivery to visitations and funeral services held at churches or funeral homes with a Greensboro address is available when the order is placed on the phone or in person by 10:30am on Saturday. For these deliveries, $5 is added to the standard delivery charge. Delivery times range from 1 to 5pm and we guarantee to arrive 30-60 minutes prior to the start of the visitation or service, whichever is first.
Delivery Addresses and Residential Deliveries
Be sure to obtain the recipient's current physical or workplace address to insure prompt delivery of your order. Post office box or rural route addresses may be insufficient to guarantee timely delivery. We make every effort to locate correct addresses but can't be responsible if the information we are given or locate on our own is incorrect. Providing one or more of the recipient's phone numbers is strongly recommended as it may help insure on-time delivery. A re-delivery fee of $8.95 plus tax is charged when the recipient address given to us is incorrect and our driver has returned to the shop with the delivery not complete.
For residential deliveries when there is no answer at the door, we attempt to contact the recipient and sender to determine if we can leave the order at the residence in a safe location. If permission is given by the sender or recipient to leave the delivery, we are no longer responsible for missing or faulty product.
Delivery Time Ranges and Delivery to Schools - Grades K-12
Normal local delivery times on weekdays begin at 10:30am and extend to 5:15pm. Please call us to see if an exception can be made for earlier or later delivery. Delivery times begin earlier and extend later during the Valentine's and Mother's Day periods. For schools in our delivery area with students in grades K-12, we guarantee delivery by 1:45pm to teachers and staff when the order is placed by 11am. Delivery may be unavailable to students in certain schools. Please contact us so we can speak to school staff to determine if delivery can be made to a student.
Holiday Delivery Suggestions
To assure timely delivery during busy floral holiday seasons, we suggest you place your order at least 1 day prior to the day you'd prefer delivery. This also applies to orders you schedule for pick-up. We strongly suggest that you place your order for Valentine's Day no later than February 12th. Delivery orders may be accepted on February 13th depending on the number of orders already received. Ordering online, over the phone, or in-store for same-day delivery on February 14th may not be available.
Delivery of "ON SALE" Items
Products shown on our website or advertised as "ON SALE" are available only for delivery in our local area, which is a 15 mile radius around our shop.
Order Modification and Refund Policies
Same-day delivery and pick-up orders are processed for payment immediately and the floral portion of the order can't be changed or cancelled once payment is complete. However, you may add items to your order such as plush bears, chocolates, balloons, greeting cards and other gift items.
When you use your credit or debit card for purchase of an order for a future date, then request cancellation before we begin making the arrangement or acquiring materials for the item ordered, a $2.00 service charge or 5% of the total, whichever is larger, is deducted from the refund. This covers the fees charged to us by the card processing company when we submit your payment. In this situation, cash purchases can be fully refunded.
Should you initiate a request for a refund after we have attempted to complete, or have completed the delivery, and we agree to cancel the order, we are unable to refund the delivery charge and sales tax on the delivery charge. For credit or debit card purchases, the refund is figured at 95% of the remainder. For cash purchases, the refund is the remainder.
Specialty Services
We specialize in the following services:
Sympathy Arrangements, Funeral Designs and Sprays
Wedding, Reception and Party Flowers
Rose arrangements and bouquets by the Dozen or in any quantity you'd prefer
Large variety of fresh flowers
24-Carat Gold Roses - Solid Gold and a variety of colors available
Plants
Dish Gardens
High Style, Contemporary and Seasonal Arrangements
Gift, Gourmet, Snack and Fruit Baskets
Plush Animals and Mylar Balloons
Substitution Policy
While we make every effort to design your bouquet as closely as possible to your request or to the item you selected from our site, substitution of flowers may become necessary when one or more of the requested flowers is unavailable. We maintain a large fresh flower inventory and have access to flower vendors Monday through Friday. As a result, we are often able to replenish our inventory in a short period of time.
There are occasions though when we are unable to obtain the color or flower type needed by the time you prefer to pick up or have the arrangement delivered. When this happens, care is taken to design the arrangement as closely as possible to the one you selected and to equal value.
Privacy Policy
Our privacy policy has been created in order to demonstrate our total commitment to protecting customer privacy.
Information We Collect
When you visit our website, we collect some basic information which does not identify individual users. We use this information to determine our user's demographics and interests, so that we can better understand and serve you. When you open an account on our site or make a purchase, we need your contact information including your name, e-mail address and mailing address to complete the transaction.
"Cookies"
Cookies are small files which store certain information about your activity on our site and are stored on your computer's hard drive. Our cookies do not contain any personally identifying information. We use cookies to let us know that you are a prior customer so that you don't have to re-enter information you gave us on previous visits. Most web browsers automatically accept cookies, but also allow you to prevent the use of cookies. However, if you disable cookies you won't have access to certain features of our site.
Our Use and Disclosure of Your Information
When opening an account or making a purchase, you have an opportunity to opt-in or out from receiving emails from us. If you opt-in to receive information from us, we may use your purchase history, contact information and other registration information to provide you with more relevant information and email content. We may send emails to you regarding changes in our services or other information we believe may be of interest. If you prefer not to receive these emails, you can send us an email or reply to our email with the subject line "No emails."
Should you send us personal correspondence such as emails or letters, or should other users or third parties send us correspondence about your activities on our site, we may collect that information. We may use that information or other information we obtain from your use of our site to resolve disputes, troubleshoot problems and enforce our agreement for Terms of Use.
We may share aggregate statistics about our sales, traffic patterns and related site information with other businesses but these statistics will not include any personally identifying information.
We may share your information with Teleflora for the purpose of sending out special offers via email. Your information will not be shared for any other purpose and will be kept secure.
We cannot completely ensure that all of your private communications and other personally identifiable information will never be disclosed in ways not otherwise described in this Privacy Statement. For example, we may be required to disclose information to the government or third parties under certain circumstances. Third parties may also unlawfully intercept or access transmissions or private communications. You authorize us to disclose any information about you to law enforcement or other government officials as we, in our discretion, believe necessary or appropriate in connection with an investigation of fraud, intellectual property infringements or other activity that may be illegal or may expose us to legal liability.
Security
Our site has security measures in place to protect against the loss, misuse and alteration of the information under our control.
All user credit card information is securely communicated using secure socket layer (SSL) software, which is the industry standard and among the best software available for secure e-commerce transactions.
All user information stored on our server is stored in an encrypted format. In spite of our very best effort to provide the securest possible data collection and storage, we note that perfect security may not exist on the internet.
Linked Sites
Should our site contain links to other websites, we are not responsible for the privacy practices or content of such websites.
Changes to Privacy Statement; Consent
We may update this Statement from time to time. You might consider checking this page periodically for changes. By using our site, you consent to the collection and use of your information by us as described in the text above.
Questions and Comments
We welcome your questions and comments about our Privacy Statement.