At Send Your Love Florist & Gifts, we ask all the questions and look at pictures to help you design the perfect bouquet for your day! Each bouquet is unique to you!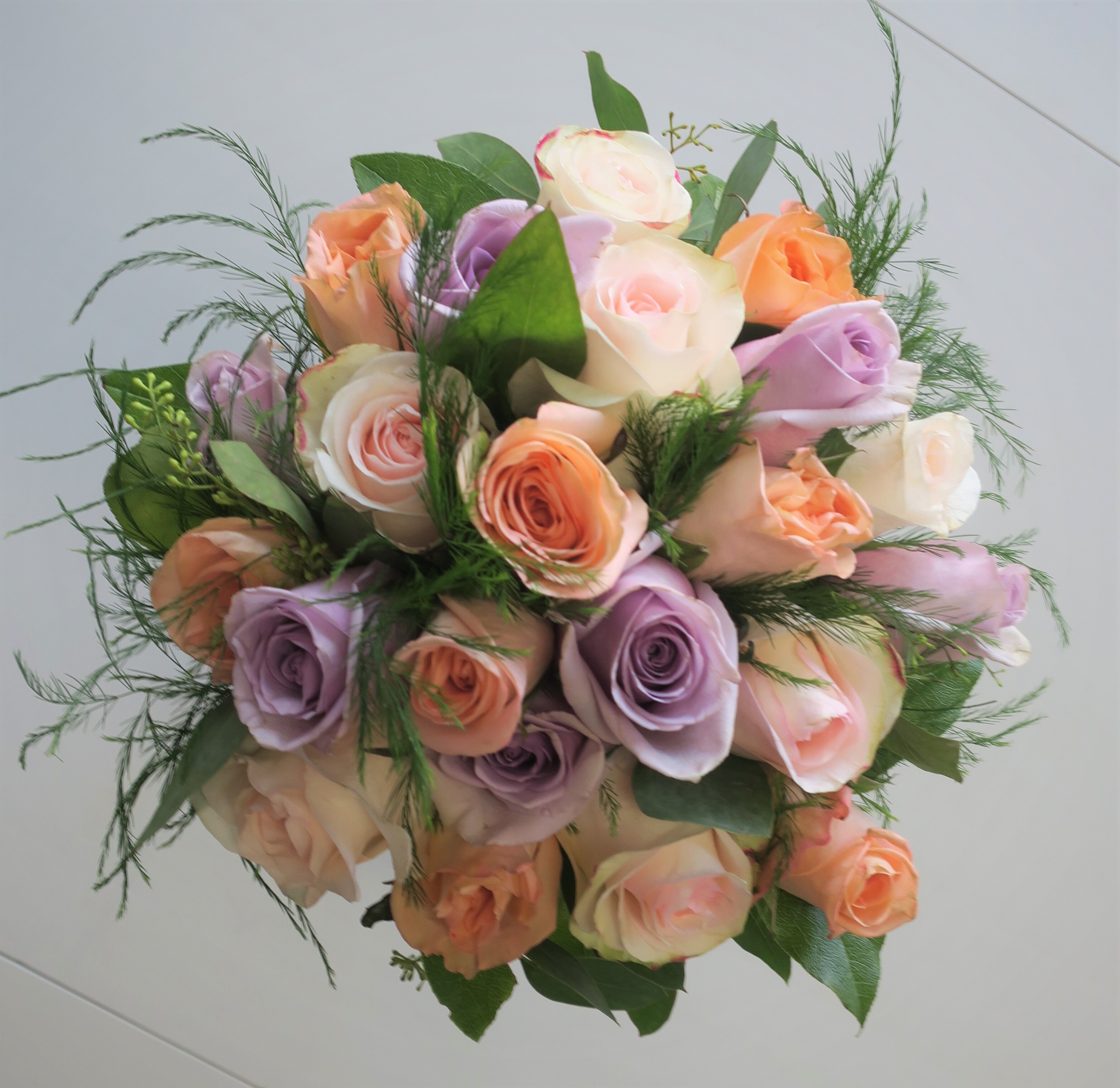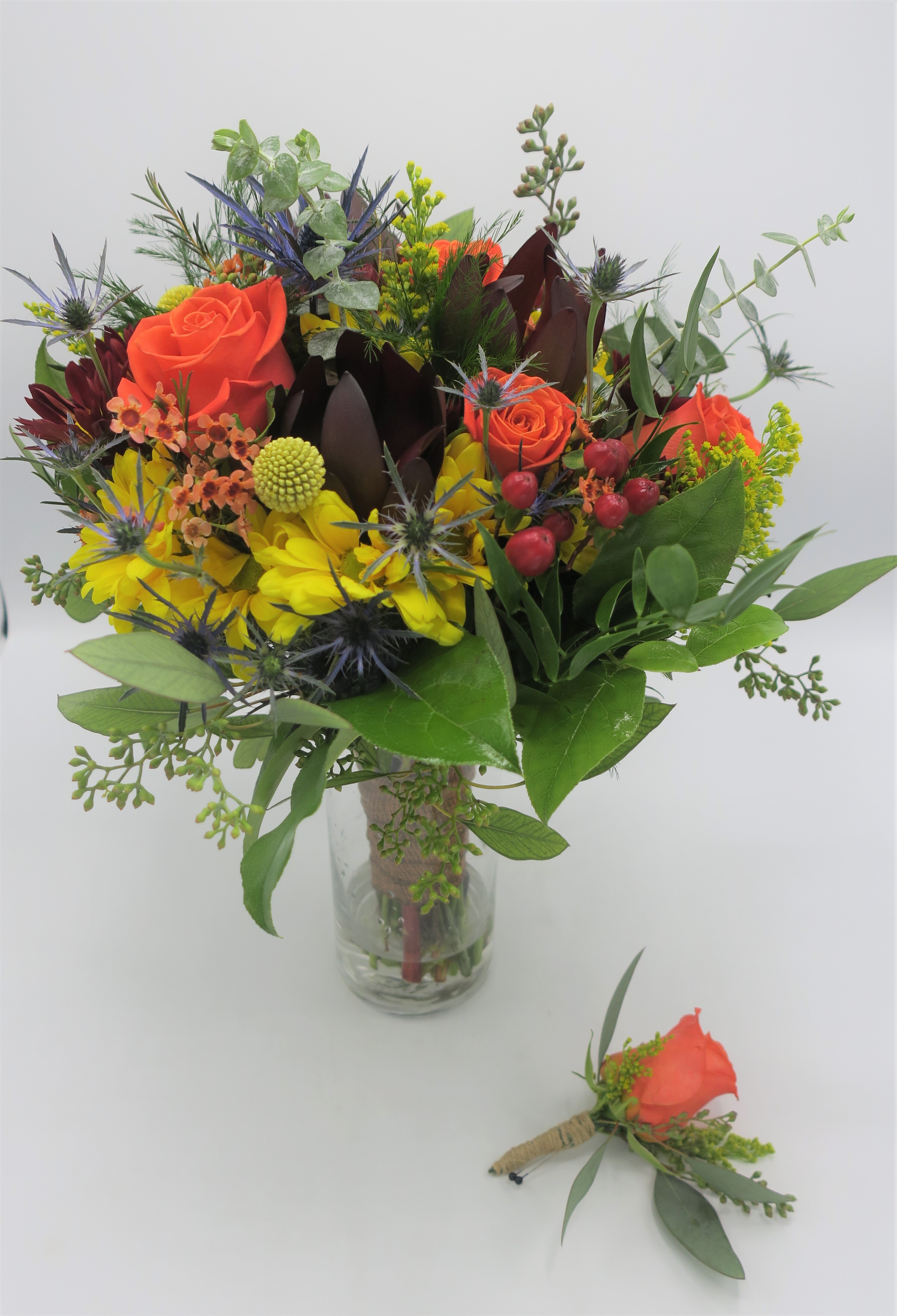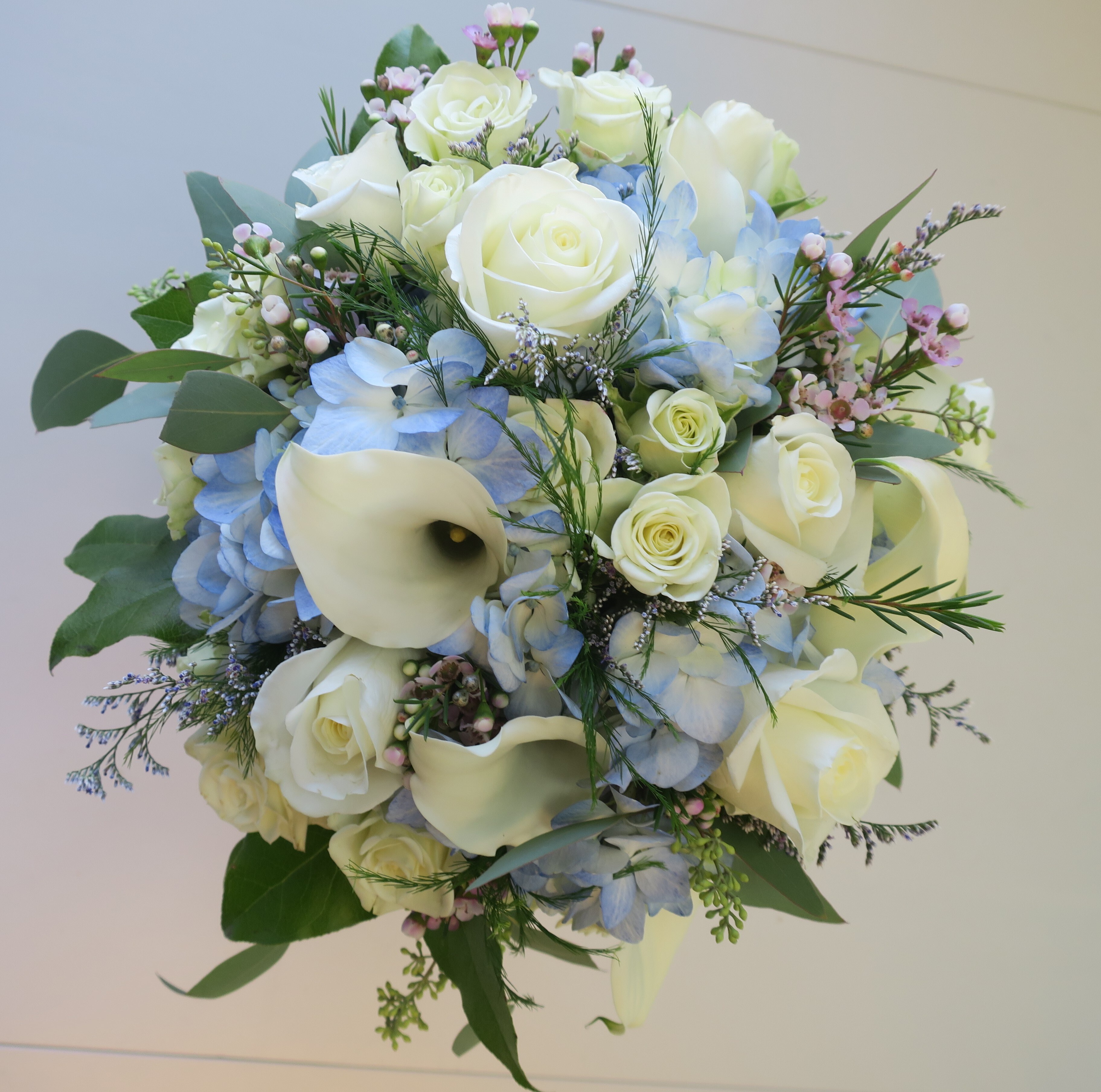 Summer Bouquet
This beautiful bouquet features lavender, orange and pink roses complimented with a variety of greens.
Fall Bouquet
This bright, "budget-friendly" bouquet includes Orange Roses, Safari Sunset, Thistle, Daisies, and Seeded Eucalyptus.
Spring Bouquet
This simply beautiful bouquet includes a Hydrangea, Calla Lily's, Roses, and Wax Flower.
No budget is too small for your reception flowers. We can design something very simple to something more elaborate!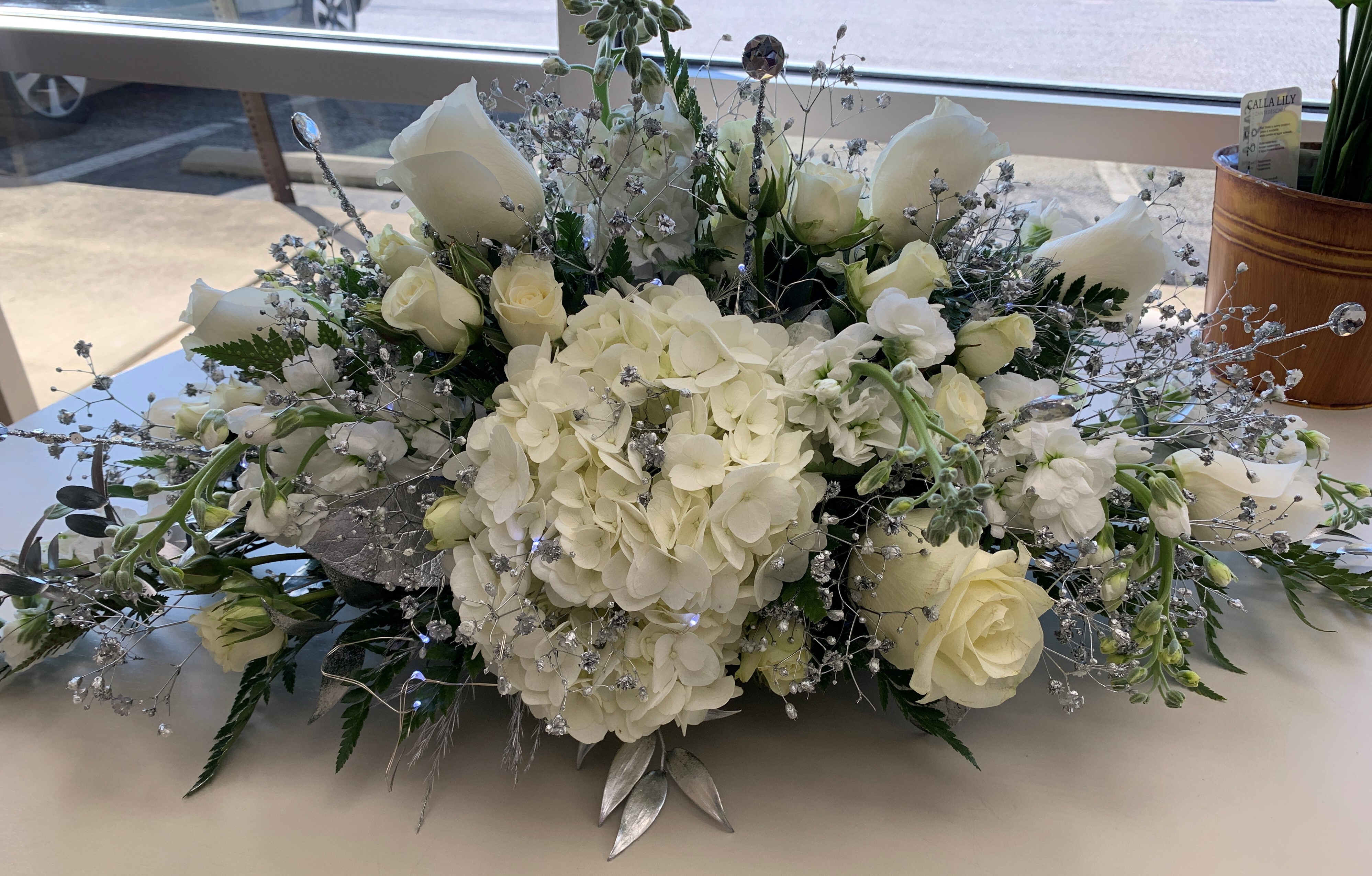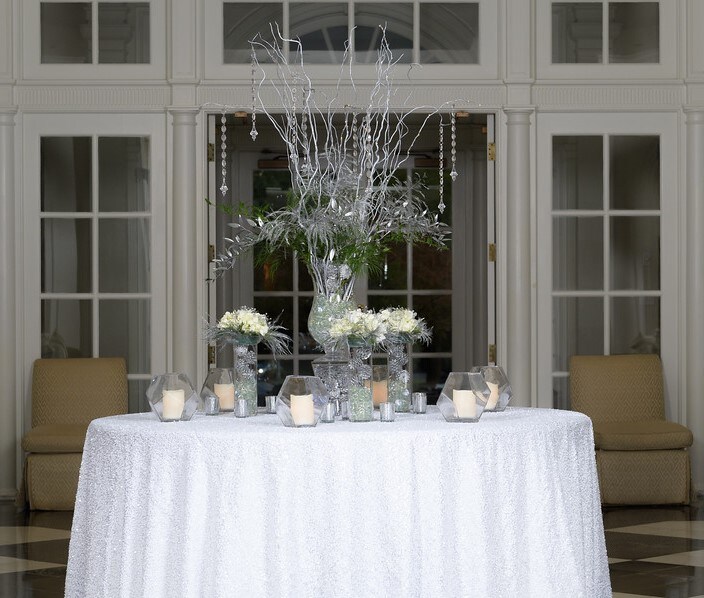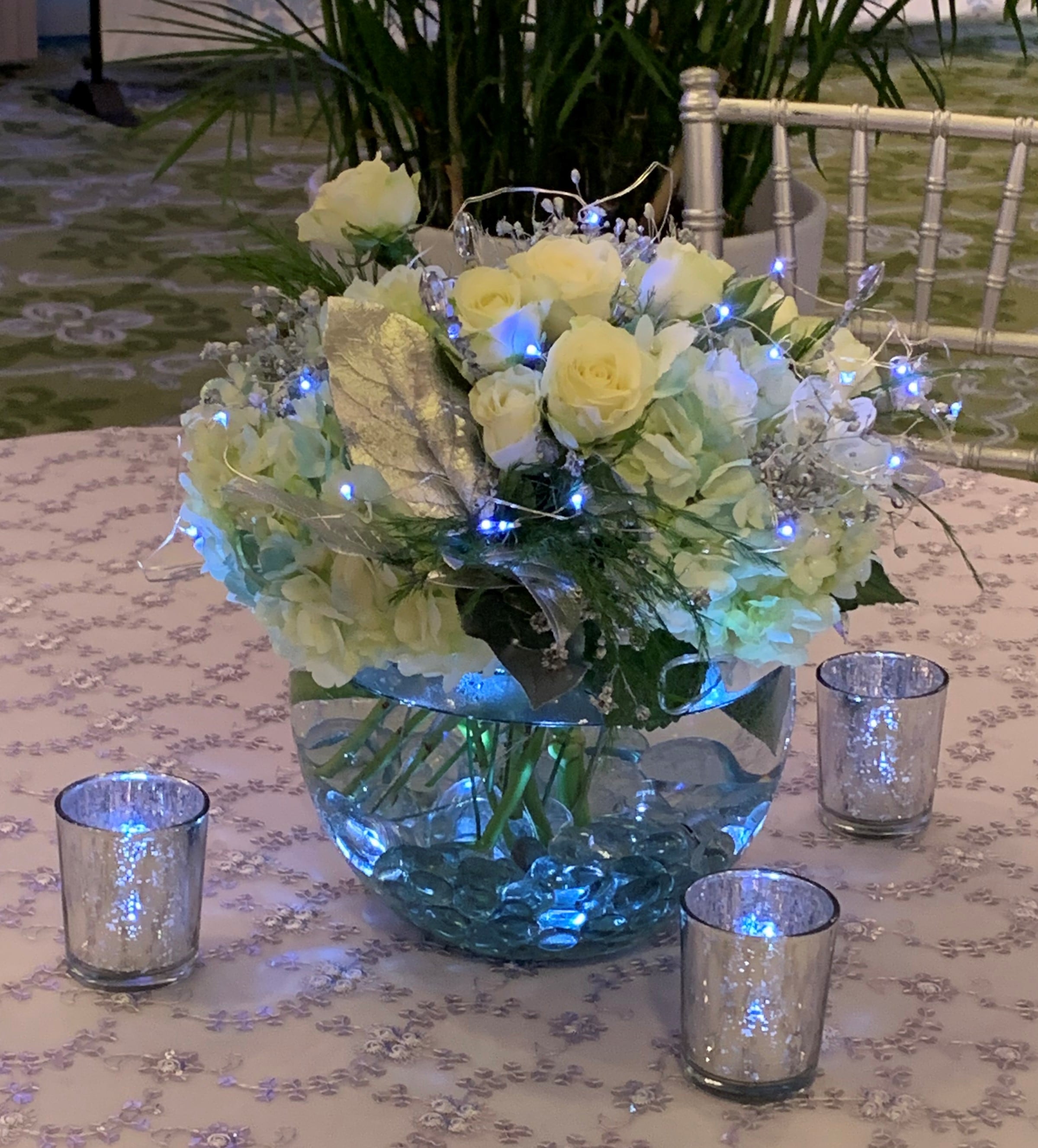 Oblong Centerpiece
This beautiful centerpieces works well on a Head Table or large rectangular tables.
Entrance Foyer
This Winter Wonderland features a large lit display and 3 smaller arrangements, candles and hanging crystals!
Bubble Bowl
We love Bubble Bowl Arrangements! This one includes lights, Hydrangea's, Roses and clear stones!
Coursages and Boutonniere's
We design simple to elaborate corsages to complement the other flowers for your day!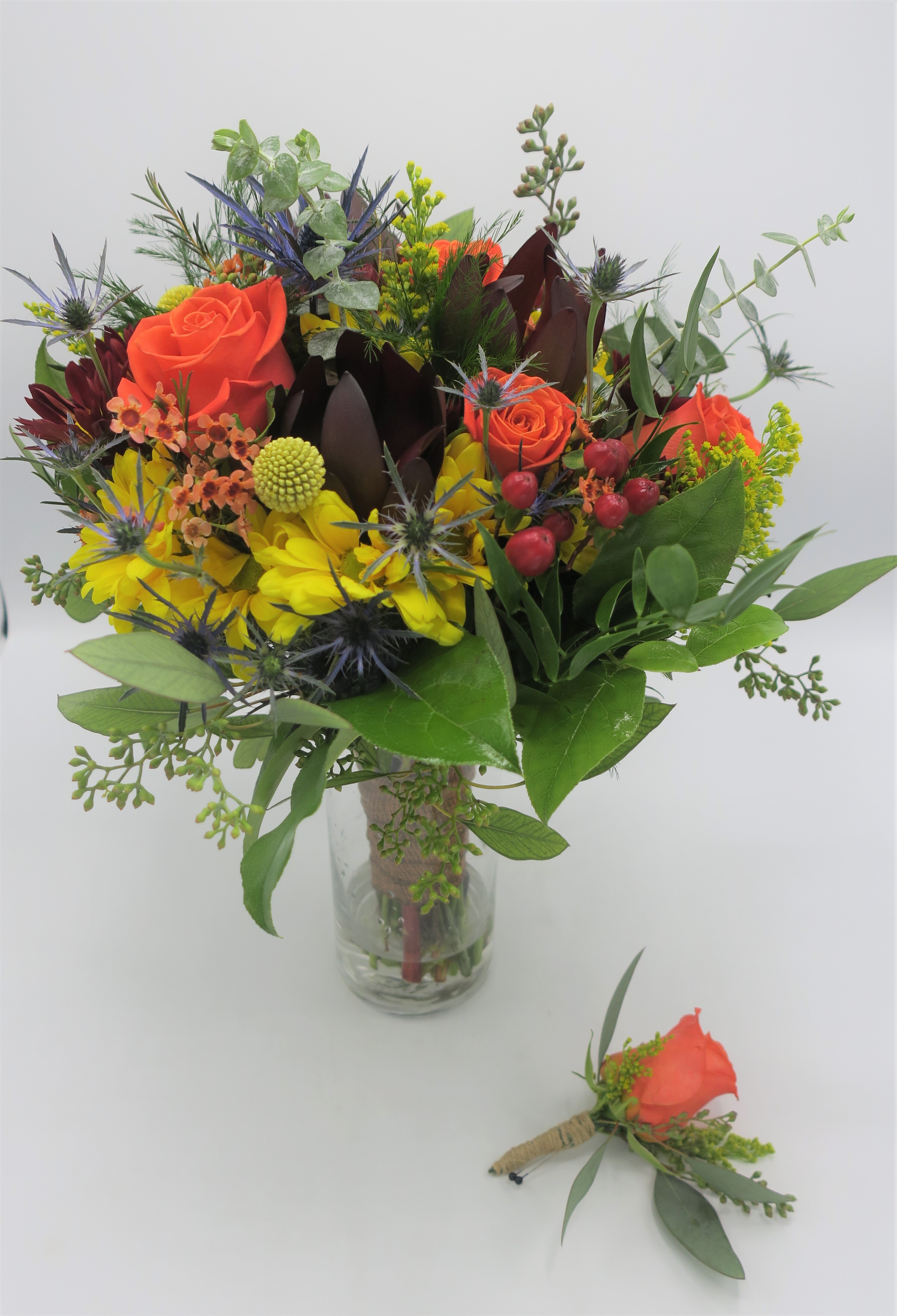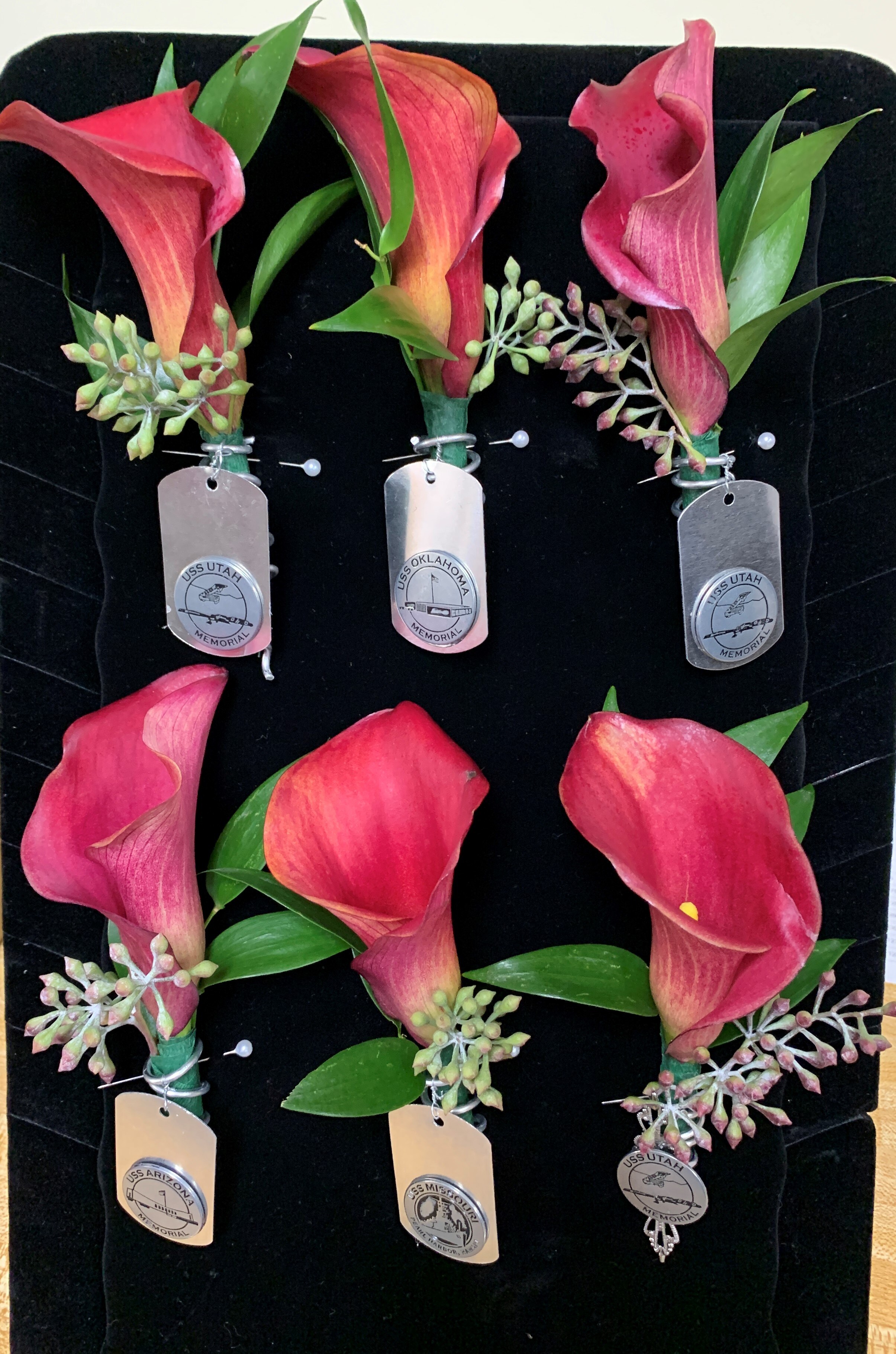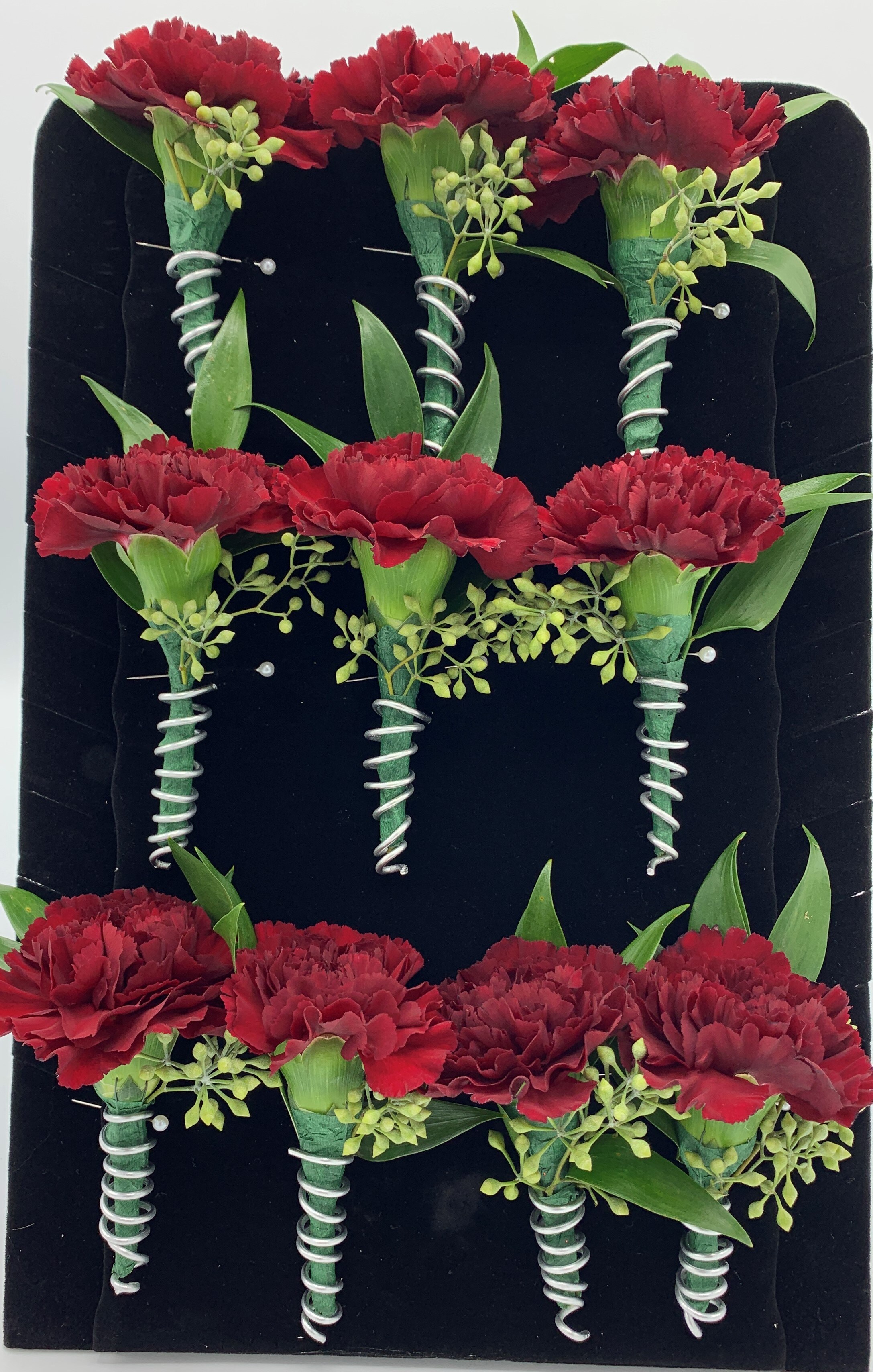 Fall Bouquet and Boutonniere
A beautifully designed coordinating set. A fall bouquet made with orange roses, Safari Sunset, Daisies, and Thistle.
Calle Lily's
Custom designed Boutonnieres with a Military influence.
Carnations
Carnations, Seeded Eucalyptus and specially designed wire accents.